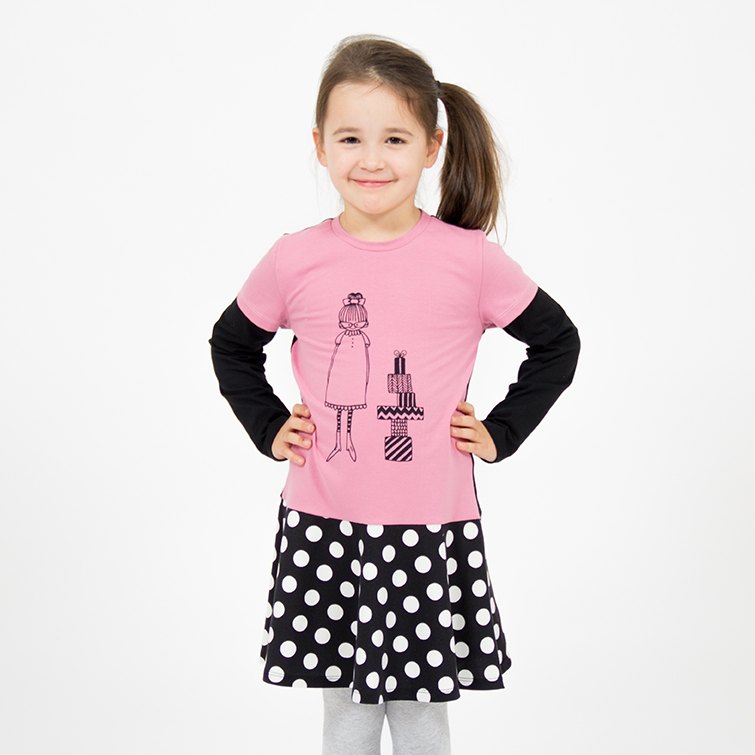 "Enjoy the time, children will grow so quickly..." a few years ago I would be quite irritated when other parents came out with this quote, though I have to admit that I'm thinking it all the time now! Particularly as my little one has started school. I can't believe how fast she's growing up and how big she already is! It's not just her size that's changing though, her tastes are changing all the time too, so she's always wanting new clothes sewn for her!
No problem there - mama will happily oblige! We've got plenty of patterns and tutorials for basic children's clothes. And there are always new and exciting children's fabrics to be discovered...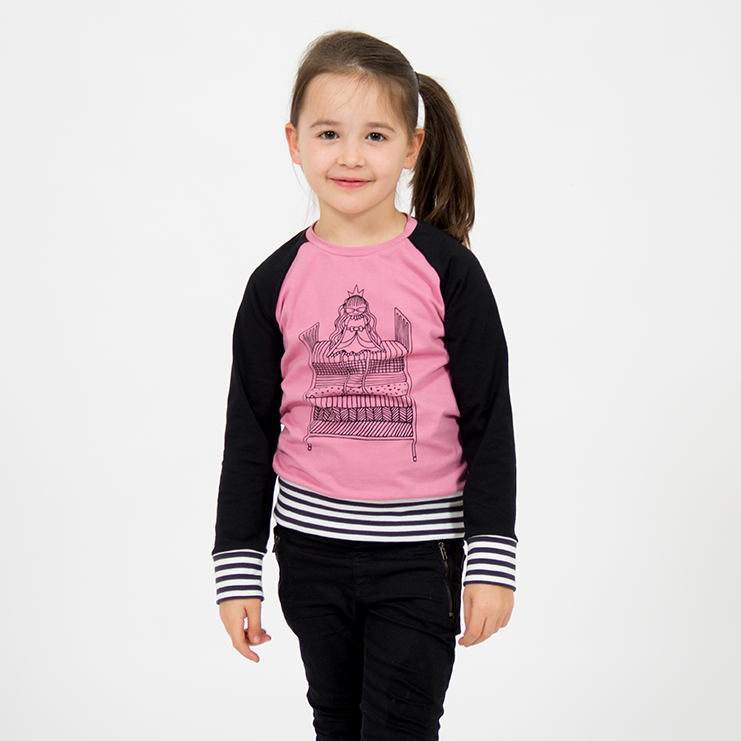 Recently I've been specifically looking out for fabric that's a bit different and special, so that I can sew some Paul shirts and Leonie dresses in her current size.
Whilst on this hunt I came across the independent, Finnish fabric company Ikasyr and really struck gold - Marika had exactly what my little one and I like: strong colours, geometric patterns and special motifs. As you can see here with 'Ms Preppy'.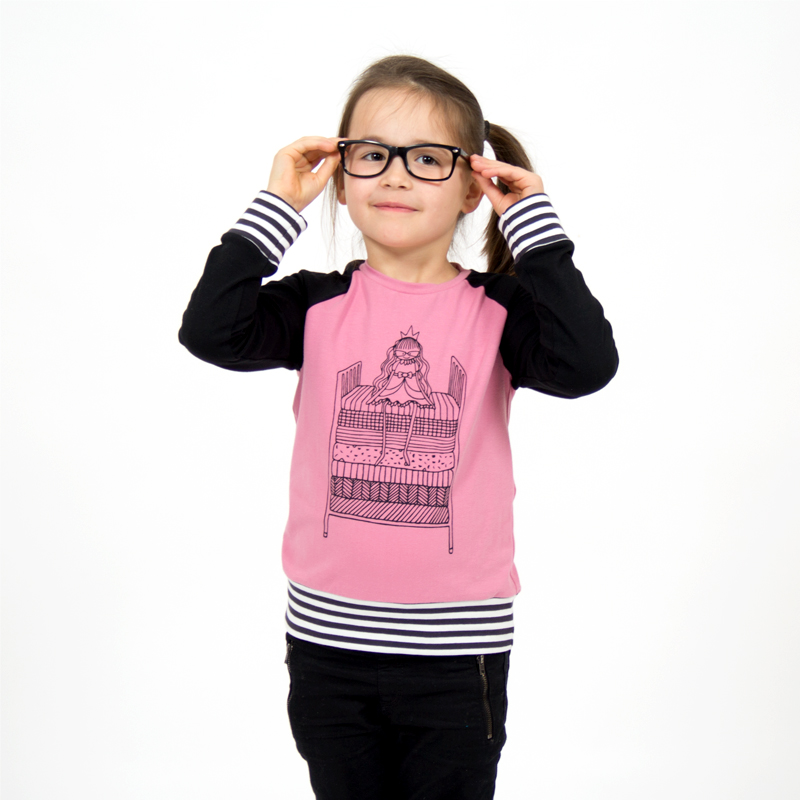 Organic jersey 'Ms Preppy' e.g. from DaWanda here or here | Striped band from Nosh, e.g. here
Isn't the quirky little lady on the print lovely? On a 60 cm length of fabric you'll find her twice and you can then either make a shirt with the full piece or use it in combination with other fabric to make two items.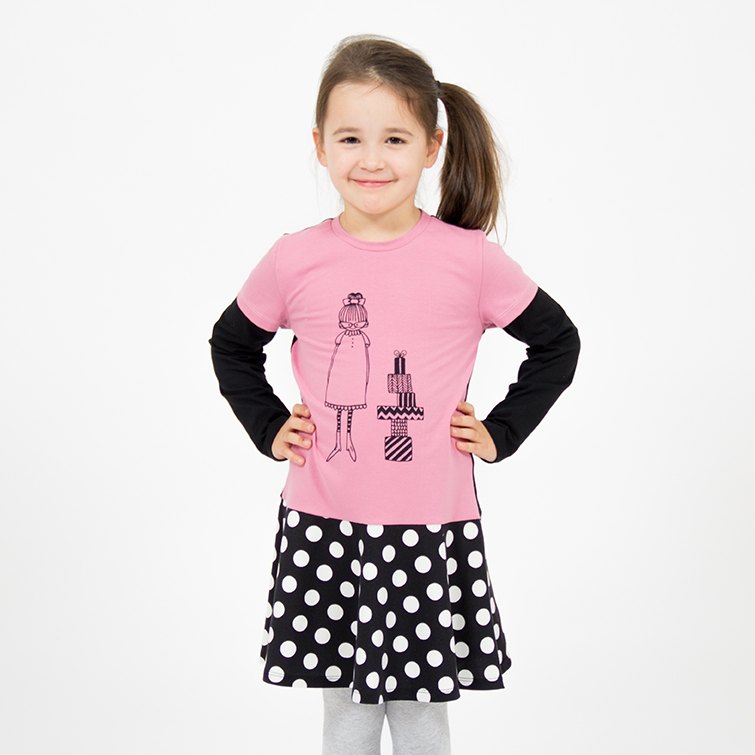 There's also the Flying Boy with Star variation. You can see in the picture below what one of the fabric panels looks like.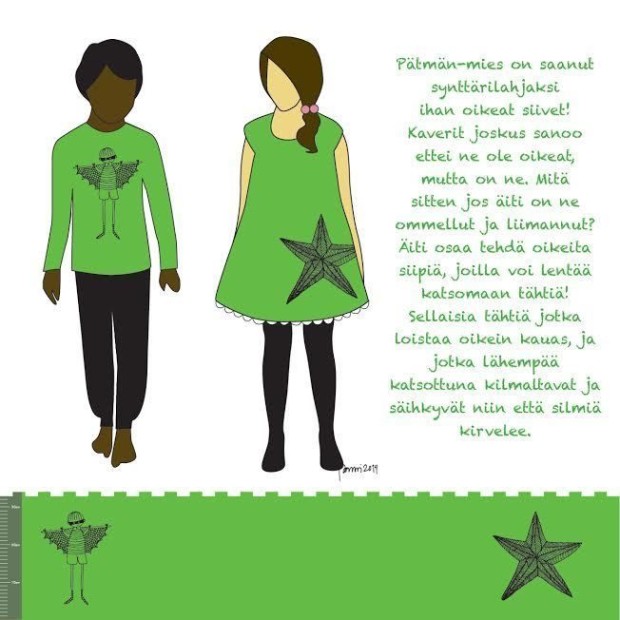 From the second motif I made a Leonie dress with flounce skirt. The fabric was just enough for two short sleeves, which I then extended with a black jersey, to make them full length, matching perfectly with the black back piece and the polka dot skirt.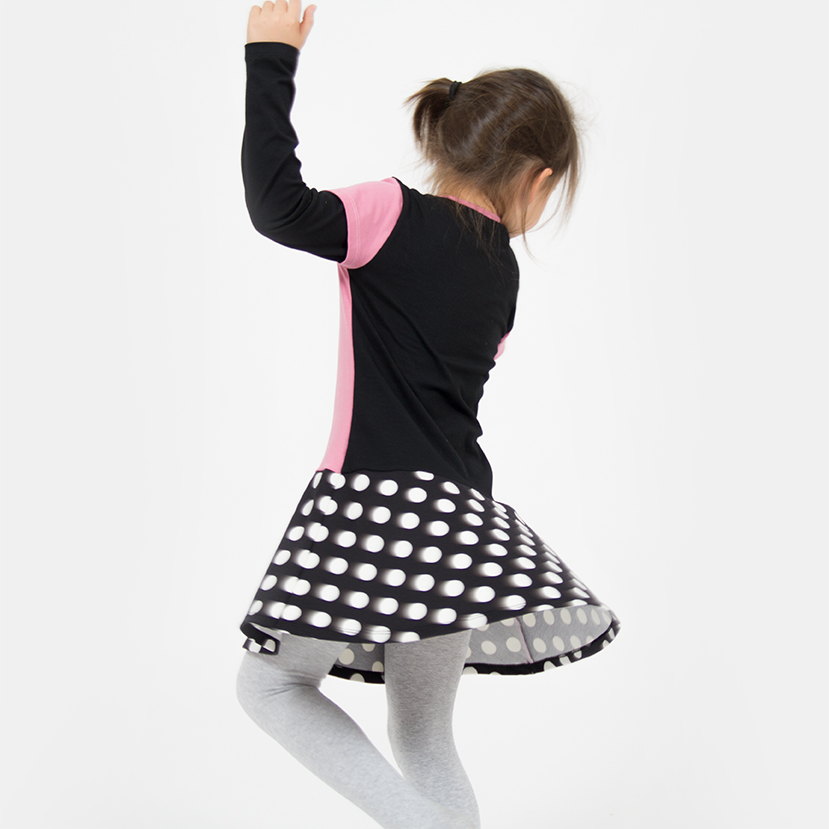 It's crazy how the time passes - she's already grown out of the last Leonie dresses that I made. But now she's at school she is loving learning to read and write and has already lost two milk teeth!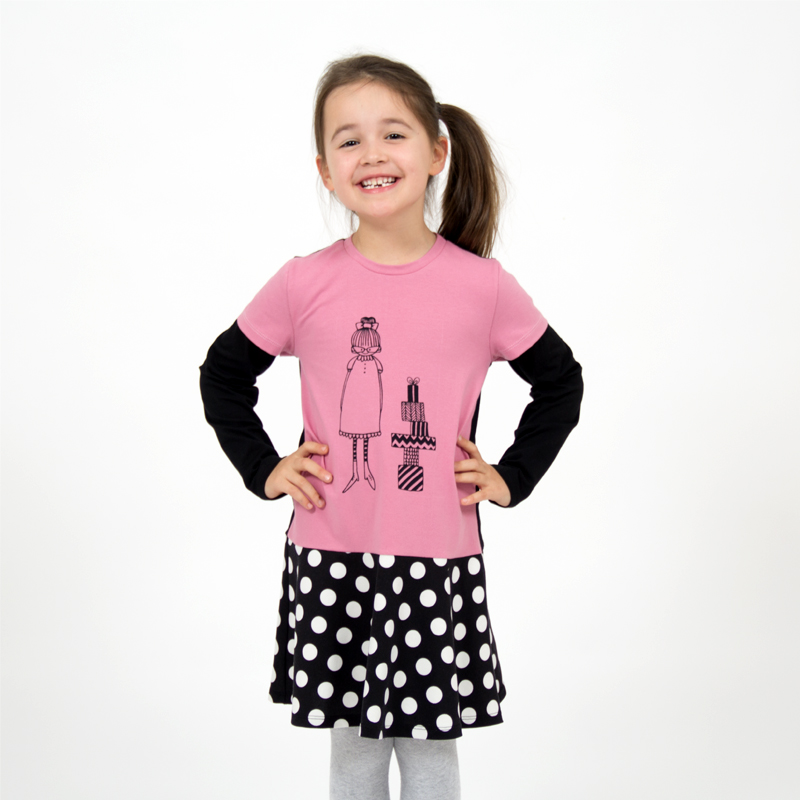 She loves these new pieces so much that she even gets grumpy when they're in the laundry basket for too long. But really, sewing is much more fun that hanging out the washing ;) 
Also, if you are feeling a bit jealous that the kids get such beautiful fabrics, then rest assured that Marika has gorgeous fabric for grown ups too, which you can order directly from her. Hope you like it! 
Happy sewing,
Ina