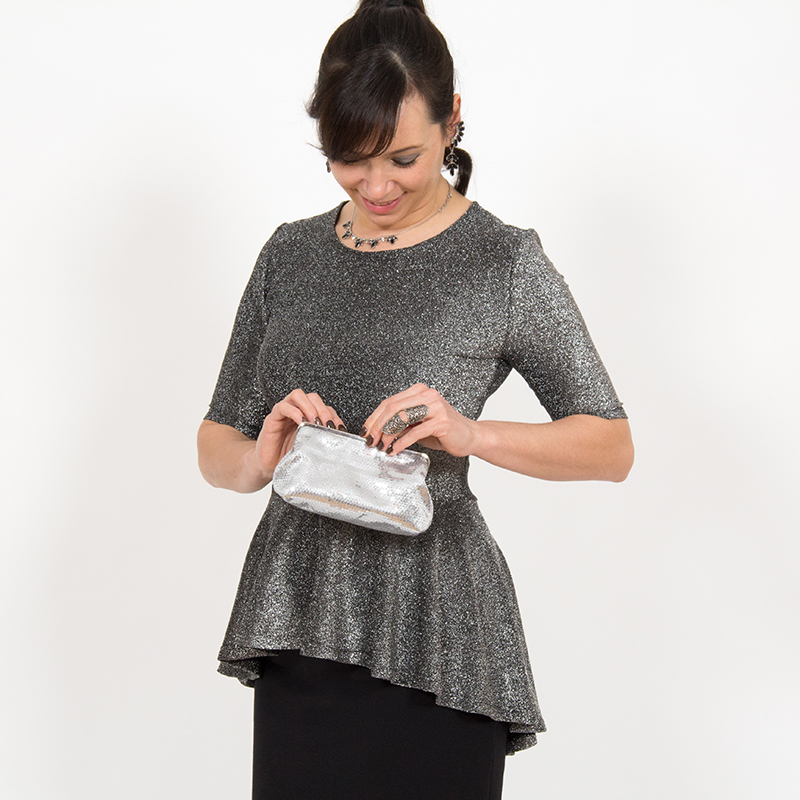 So 2015 is almost at a close! It's crazy how quickly the time flies and how much has happened in the past year! There was a lot of work this year, but it has been a year of great successes for pattydoo. Our biggest achievement is the sewing book I've finished writing (just in German though!) I was so excited to finally hold a copy in my hands. The 10 accompanying videos are also all complete and I cannot wait to show you all the final results! 
It will be an exciting start to the year! But firstly, we need to celebrate: 
May I present: my home made party outfit!!
This is made from our Marilyn pattern with half length sleeves and an elongated peplum. With it, I'm wearing a pencil skirt made from black jersey.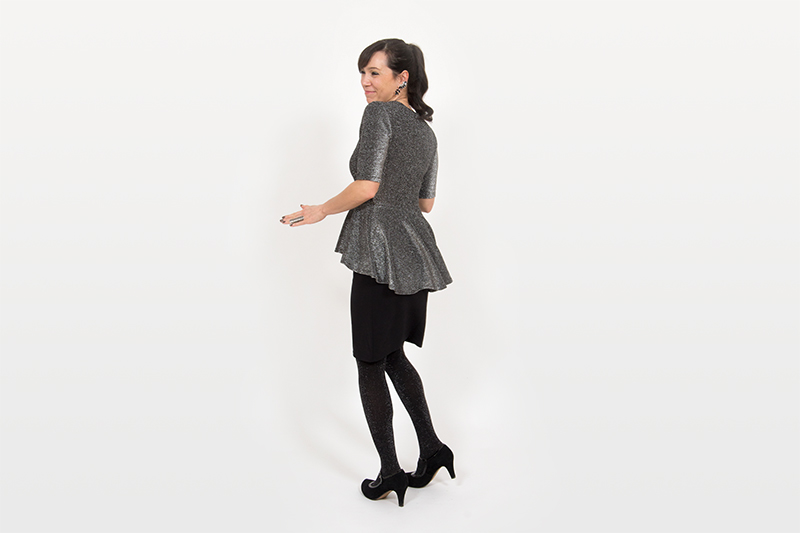 If you fancy it, the top is very easy to sew. You simply need to elongate the volant piece as shown in the sketch. You can alter how much you extend it, depending on the effect you want.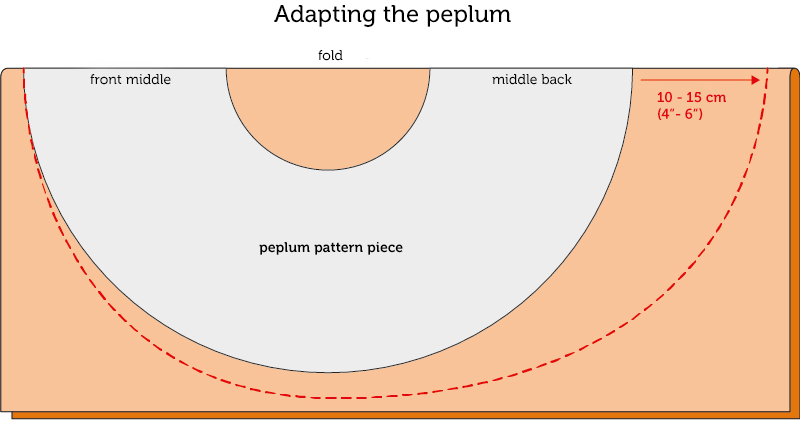 I've finished the neckline using the invisible binding finish. This is particularly nice as you can use a softer fabric for the binding, to stop the glitter fabric from the top scratching your neck.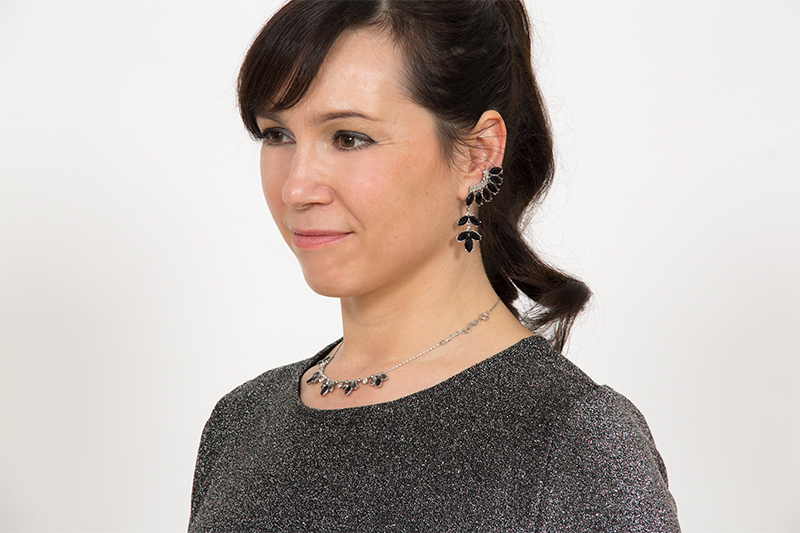 To match the glitter and glamour of the top, I've got a small sequined purse, made following this tutorial. Let us know if you'd be interested to have this translated to English.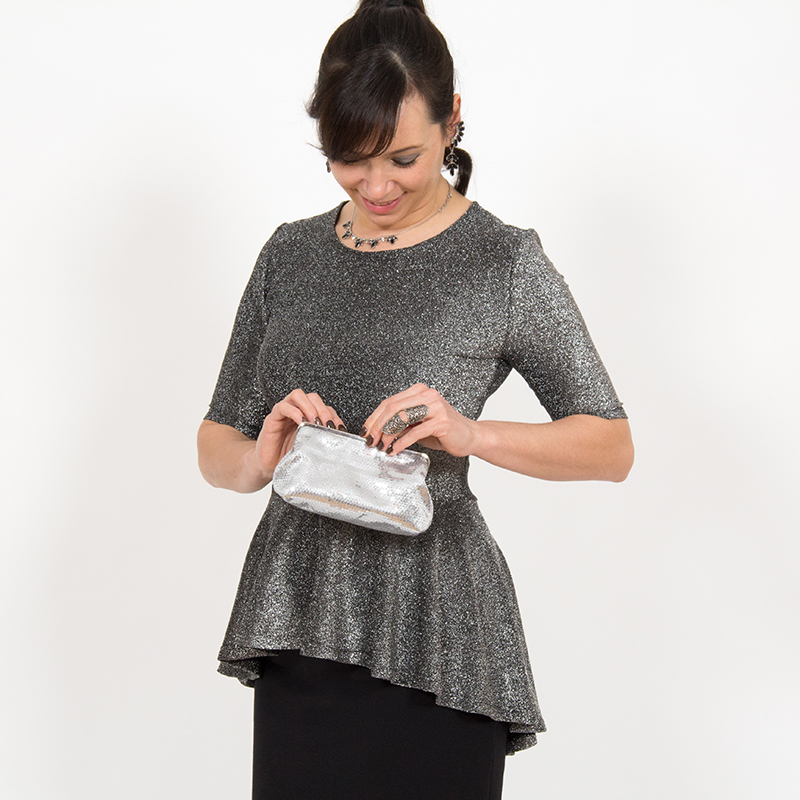 Glitter jersey e.g. from Stoffe.de | jewellery from H&M
Unfortunately I've not managed to finish the pattern for the pencil skirt and upload it yet, but it will arrive in the new year. The top also looks pretty good with skinny jeans or leggings though, what do you think?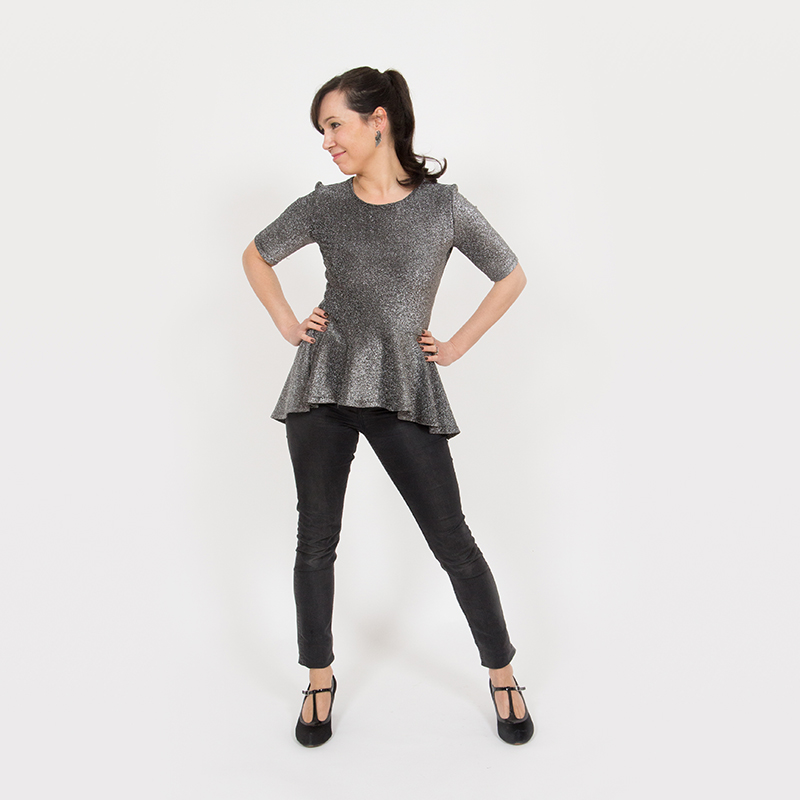 So that's my New Year's Eve outfit sorted - let the celebrations begin! I hope you also have many reasons to celebrate and a nice outfit prepared. If not, then you can always dive into your fabric stash and use one of our patterns to make yourself a last minute glitter shirt. There's still time!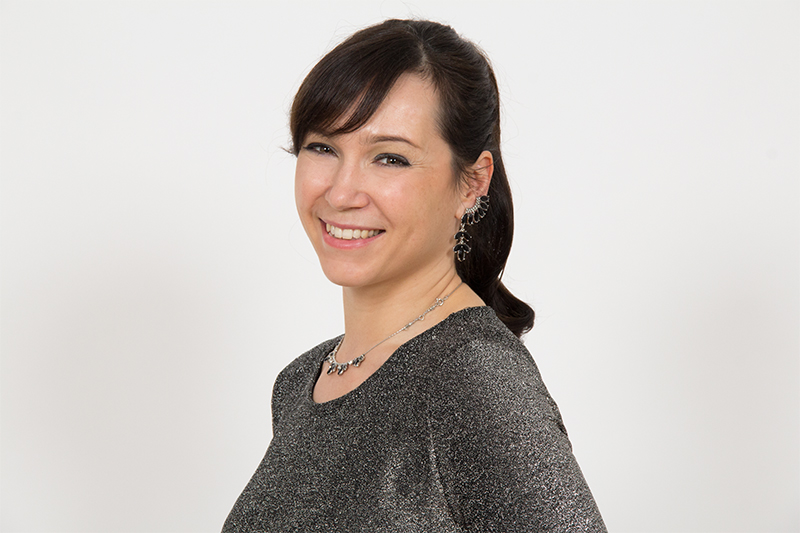 I wish you all the best as you move into 2016 - see you there!!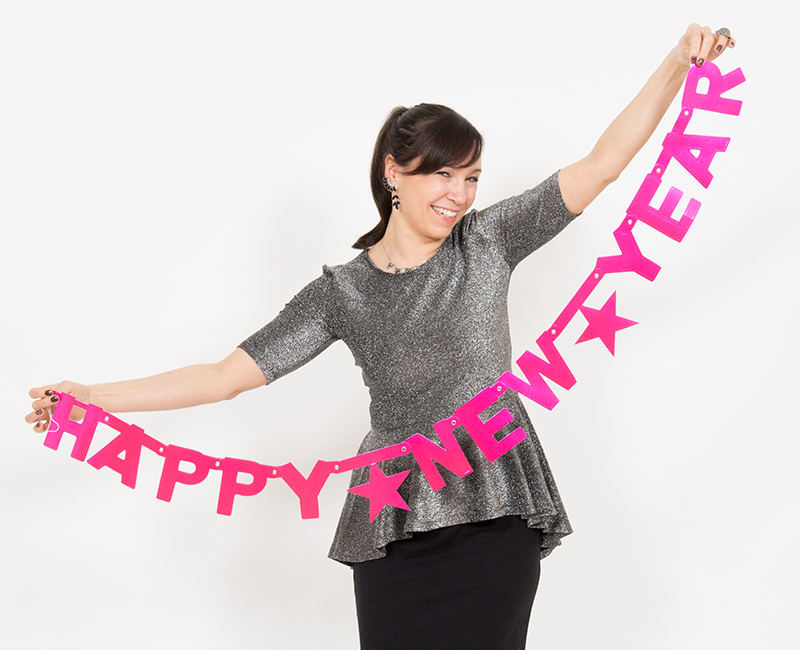 Happy New Year Sewing!
Ina
P.S. Check out our 2016 calendar!