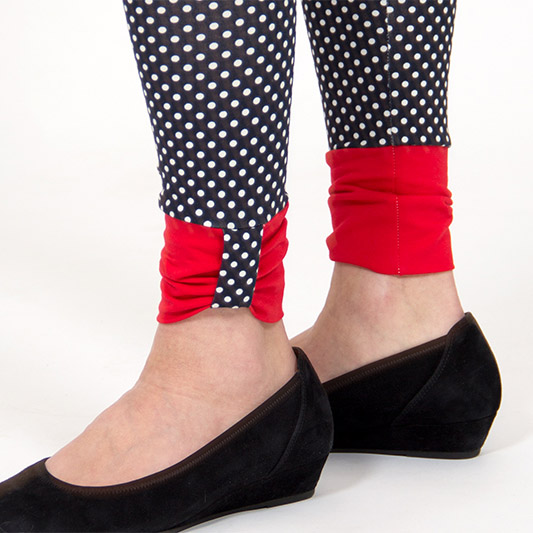 Just in time for Christmas, we've translated the ultimate wardrobe staple for you: leggings! This is a very simple pattern to sew and once you've got the hang of it you can easily whip up the perfect pair in whatever colour or pattern you feel like! 
In my wardrobe leggings are a true staple; warm, easy to wear and can be dressed up or down. With this pattern (sizes DE 32-54/ UK 8-26/ US 2-24) you can really go to town and combine fabrics to make something unique.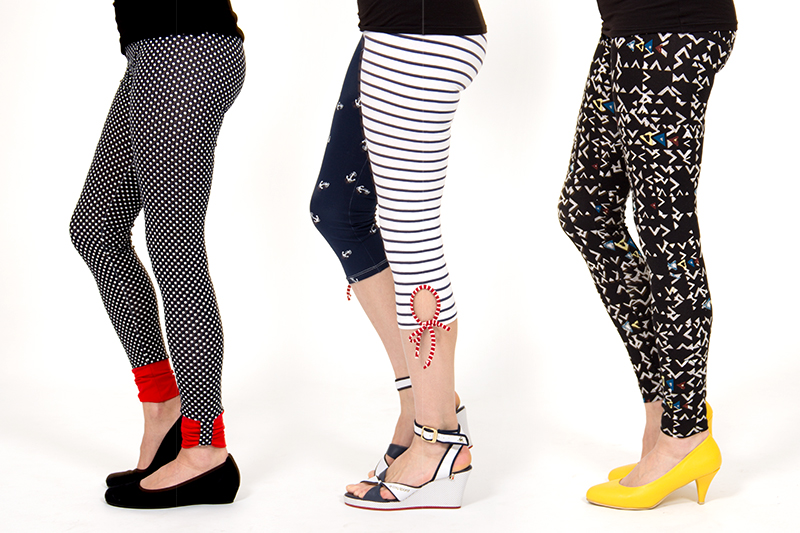 Polka dot jersey here | Jersey with anchors here | viscose jersey with triangles here or similar here
In the accompanying sewing video you will find all of the steps you need to go through to make these leggings, from cutting out the fabric, to fitting the elastic and finishing the different hem variations.
To go to the pattern, just click on the button below:

When it comes to fabric, it's important that you choose a jersey with elastane and there is a mix of 95% cotton or viscose with 5% elastane. This will mean that the leggings have a nice snug fit and aren't baggy.
Special details on the trouser leg are simple to sew and a real eyecatcher! The leggings on the left have a band at the hem which is then gathered with a loop. You can see instrucions on how to sew the variation on the right at 12:00 in the video

A droplet cut out looks particularly good with the three quarter length option. And remember that bows aren't just for the kids ;) All measurements and instructions for these variations are included in the PDF pattern.

Below you can see why we absolutely wanted to have a pattern for leggings; they work perfectly with the 'Ella' dress and mean you can now easily have completely homemade outfits for every day!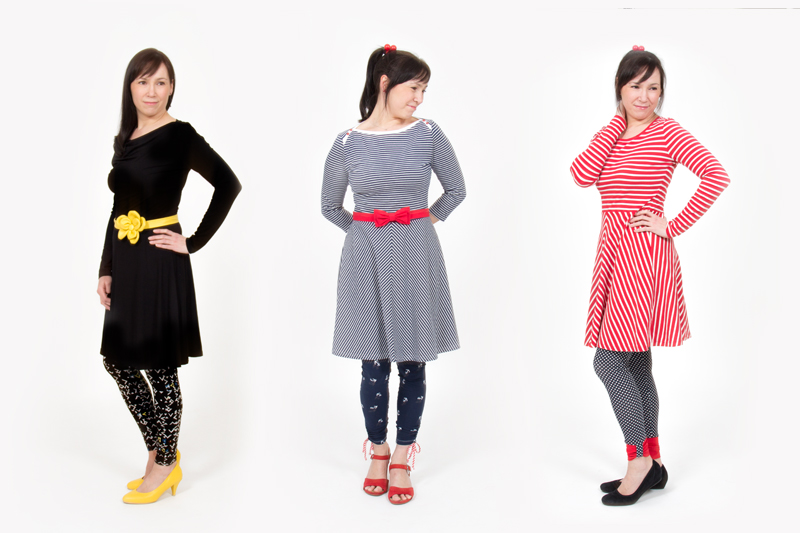 Children's leggings will also be on their way in the New Year! I also hope to sew up a pair of leggings just after Christmas, so watch out for those! 

Happy sewing!
Rebecca