Personally I find smocking effects really lovely!  With just a sewing machine and some elastic thread, you can make wonderful summer dresses, necklines, hems on tops or waistbands on trousers, skirts and overalls. If you choose a light, woven fabric with a pretty pattern, then you can always create a little bit of summer!
 In my new tutorial I'll show you how to create a smocked effect with a sewing machine:
It may take a couple of attempts and adjustments to perfect this technique and it will depend a little on your sewing machine. With sewing machines in which the spool is laid directly into the machine, the elastic usually doesn't end up as stretched as is necessary. If this is the case, then you can try to stretch the elastic after sewing, to get the correct amount of gather.
There is also an alternative: you can sew a zig-zag stitch with normal thread and then, using a needle, thread the elastic thread through the stitches on the wrong side of the fabric. Or you can even lie the elastic thread on the fabric and stitch it as you sew, in this case you just need to be careful to not sew on the actual elastic.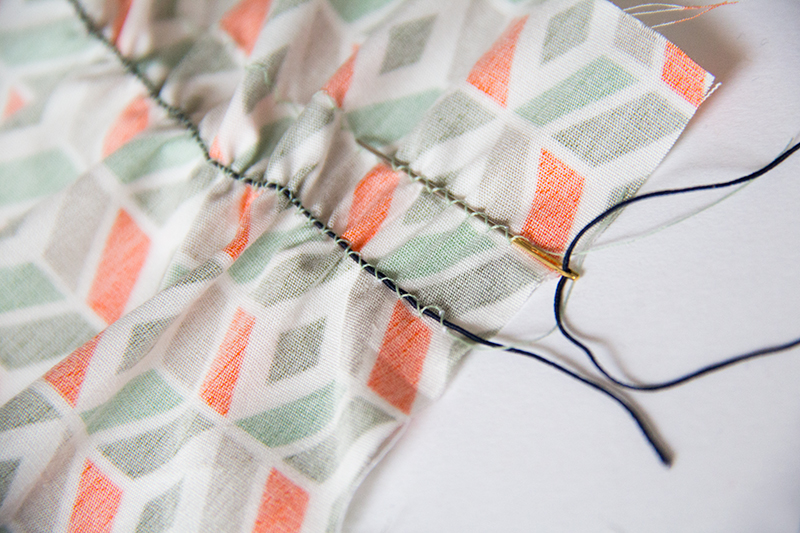 Using the smock effect you can make items like this smart summer dress for little ladies:
There is a full tutorial on how to make this 'Easy Peasy Summer Dress' and to make it you'll need little more than a rectangle of fabric and no pattern!
A light and airy summer dress for women is our pattern 'Svenja' (currently only in German):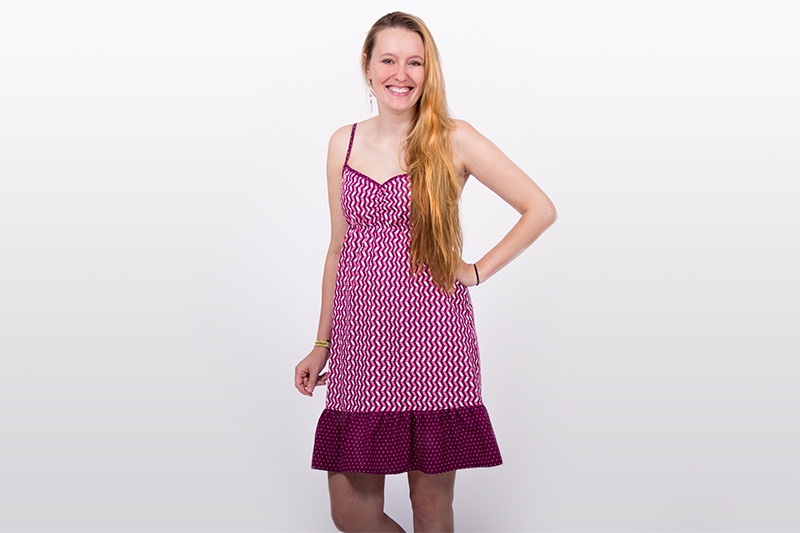 Hope you enjoy your smocking!
Happy Sewing!
Ina