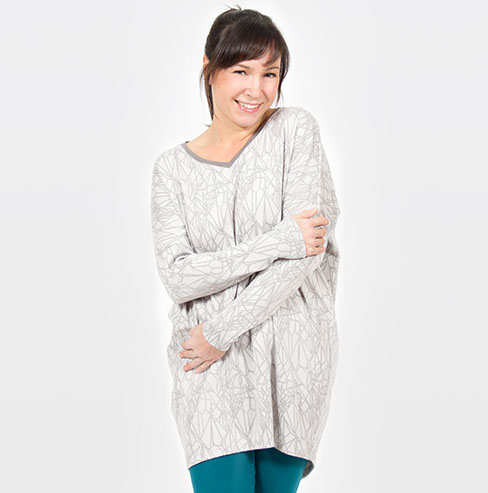 Here in the office, we really like the oversized look. With skinny jeans, or as a dress over tights, oversized shirts are very easy to wear and give a nice, relaxed look. I made my first "Sophie" oversized shirt yesterday but, as we're not going to have the chance to take photos of this until after Christmas, I thought I'd share Ina's oversized shirts with you first and save my Girl Charlee version for the new year.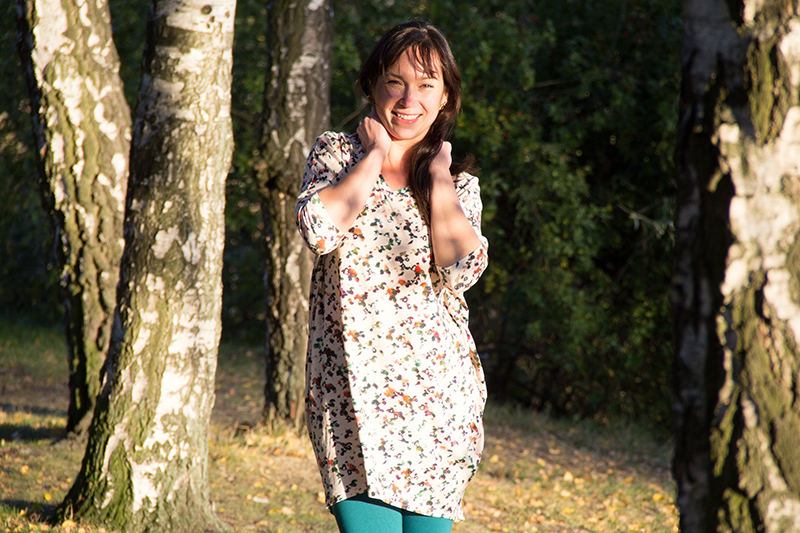 Our "Sophie" shirt is extra long and has a rounded hem, giving you comfortable, cascading folds over the hips. Ina's wearing a size DE 38 and for her height of 165 cm (5' 5") the top comes to a mid-thigh length.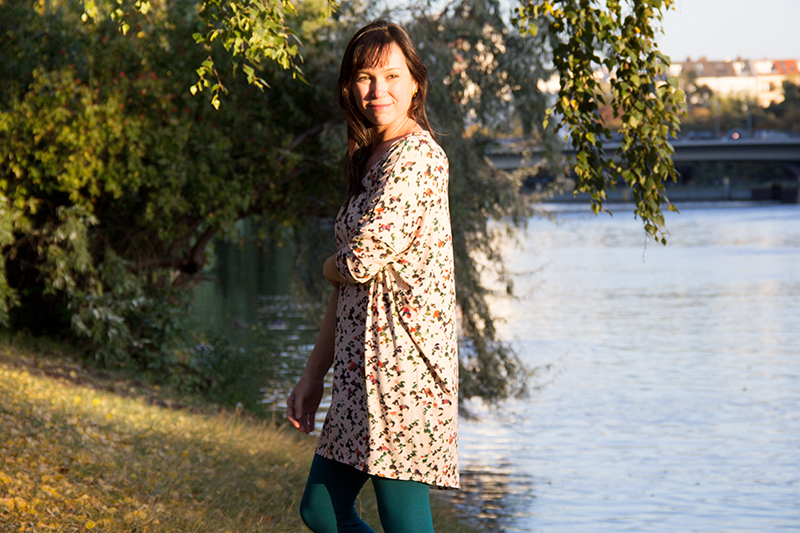 Viscose jersey with digital print from Stoff & Stil
Here you can see the top paired with our "Lillian" leggings, which you'll soon be able to buy in English... watch this space!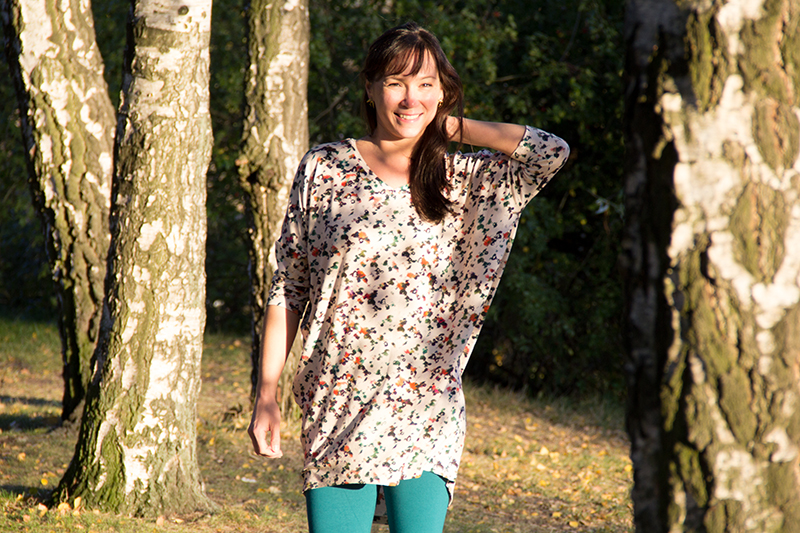 The top also has a nice, comfortable v-neck that lets you breathe, but isn't too open. You can see in this video exactly how to sew the v-neck.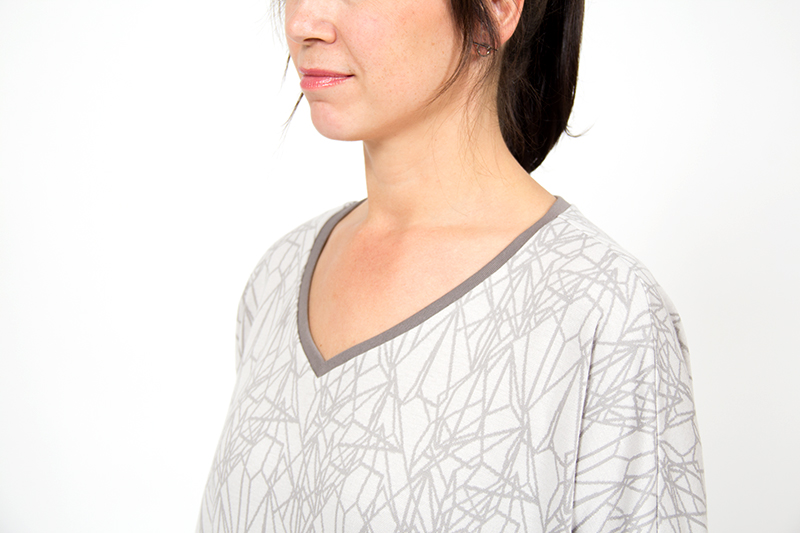 You also have the option to sew the top with long or mid length sleeves. On mine I even made them a bit longer still, to make sure they're extra snuggly for the winter ;)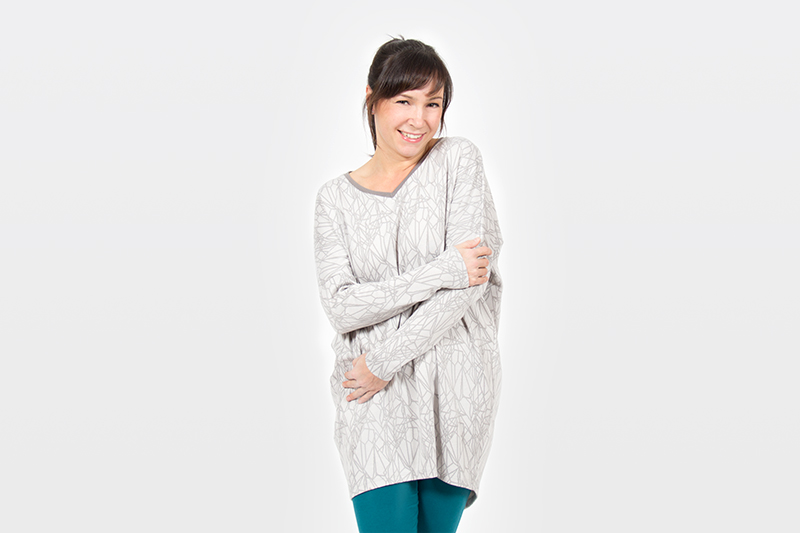 So what do you think? Do you like the relaxed, oversized look as much a we do?
We look forward to seeing your creations! 

Happy sewing!
Rebecca