As many of you are interested in knowing which sewing machines I use in my sewing videos, I've written the following post to go into a bit more detail on each machine that I use and why I would recommend it.
PFAFF Expression 2028 | PFAFF Hobbylock | BERNINA Overlock 800DL | BERNINA 380

PFAFF Expression 2028 sewing machine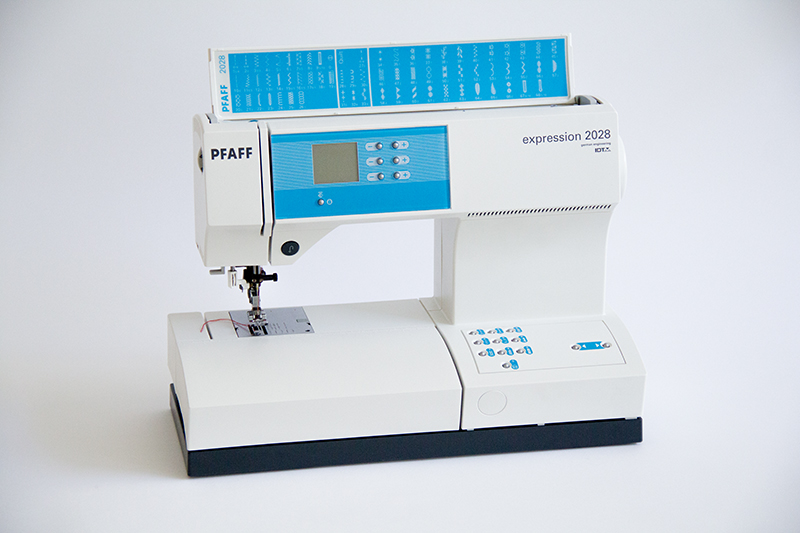 I really like using the PFAFF Expression 2028 because it allows me to work with great accuracy. Of particular note is the quality of the walking foot (IDT system) which means you can easily work with most fabrics, from faux leather to jersey. This video shows you how cleanly fabric feeds through the machine:
The small, black feet behind the main sewing foot ensure the fabric moves at the same speed on top as it does at the bottom. Also, if the extra feet aren't needed at any point, then they can easily be clipped up and out of the way.
In the video tutorial for our girls' dress 'Lea' (video in German), you can see how jersey fabrics are really no problem for this machine.
This machine is now an old model, but you can still find it at the Nähmaschinen Center. A newer model from the PFAFF expression range can be found here.

PFAFF hobbylock 2.5 overlocker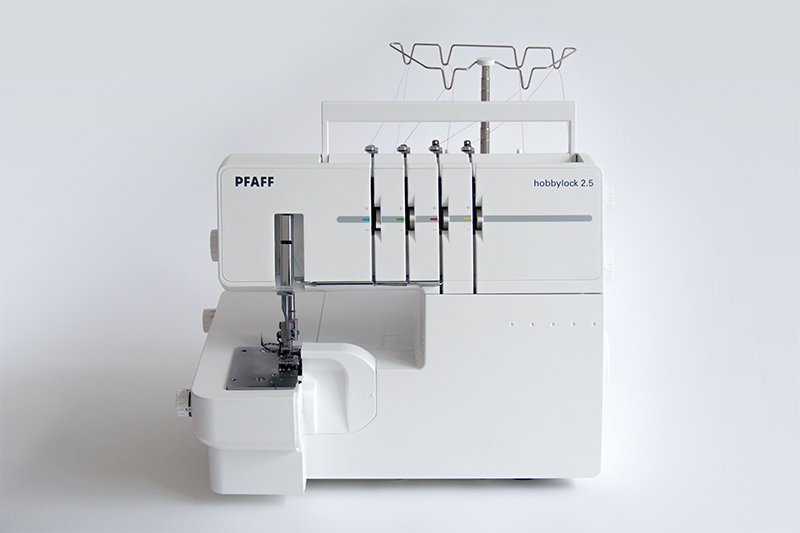 What I like about the PFAFF hobbylock 2.5 overlocker (serger) is that with its 'ADT system' the thread tensions for different types of stitch, for example flat lock or rolled hem, are pre-set. This removes a lot of fiddling around that you otherwise have to do to get the perfect tension for all four threads.
In the video tutorial for our men's shirt 'Max' (video in German) you can see how I use the machine to sew a ladder stitch.
You can find further information about the PFAFF hobbylock 2.5 here
I bought the BERNINA 800DL overlocker four years ago and I've been very happy with it! It's robust, sews many different materials without a problem and, in comparison to other overlockers, is quite quiet. I also never have to think too much about the thread tension, unless I want to do something special, like a rolled hem.
In my sewing video for the 'Linda' skirt (in German), you can see how I use the 'gathering foot' to quickly make gathers.
You can find further information about the BERNINA 800DL here
The BERNINA 380 is a high-end machine which you can see in action in my 'panty' sewing video (video in German). This machine has a large sewing surface that can be easily attached or removed, as well as a very useful knee lever that is used to operate the presser foot.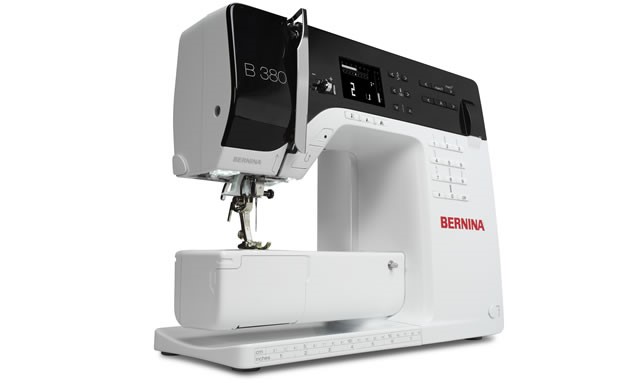 With the knee lever you can keep your hands free whilst raising and lowering the presser foot, leaving you able to concentrate fully on your stitches and where the fabric is. It's a great little invention, which I learnt to treasure when I was training as a pattern cutter on industrial machines.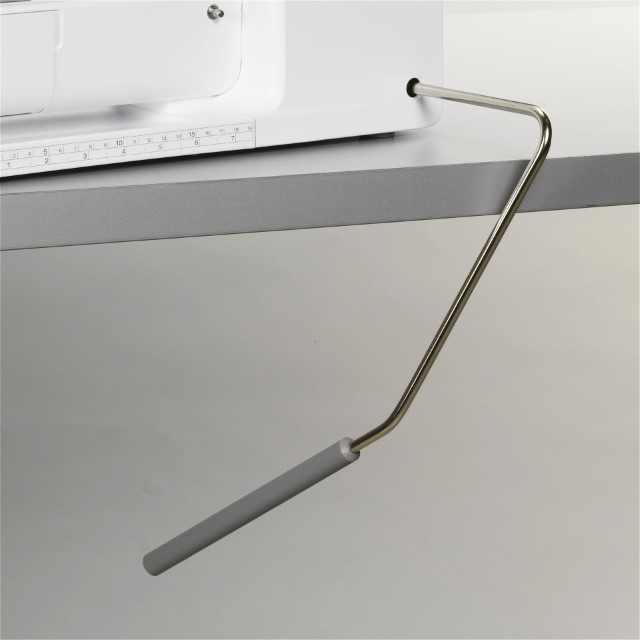 You can find further information about the BERNINA B380 here